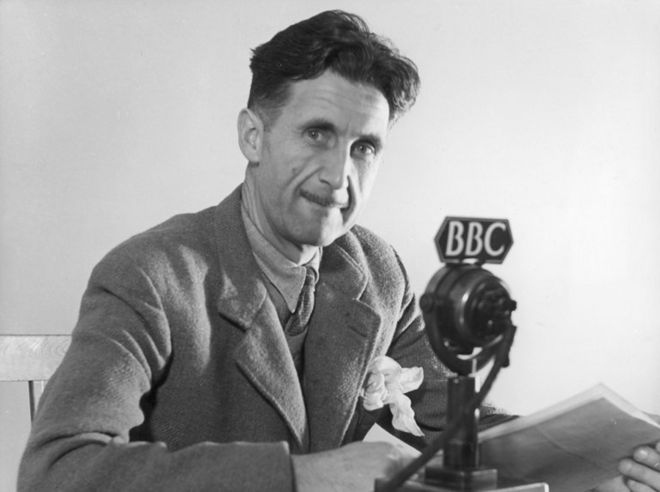 Seventy years after George Orwell published an essay on what makes the perfect pub, BBC News examines how the author's views are influencing the micropub movement. As one of the most influential writers of the 20th Century, George Orwell's impact is still felt decades after his death.
Big Brother, the ominous leader of Oceania in his chilling dystopian novel 1984, is mentioned frequently whenever CCTV or surveillance is on the agenda, while the concept of Room 101 has become a shorthand for people's pet hates and biggest fears. But Orwell's influence is not restricted to debates about the security state, as a trip to a local pub can show.
On 9 February, 1946, Orwell wrote an article for the Evening Standard warmly describing his favourite pub, the Moon Under Water, a small backstreet establishment with no music, china pots with creamy stout and that crucial ingredient: a welcoming atmosphere.
The Moon Under Water may itself have been a fiction, a composite of Orwell's favourite London pubs, but its importance as a symbol of the friendly local lives on.
DJ Taylor, who has written an acclaimed biography of the author, said the essay shows Orwell's love of the pub as a traditional institution.
"The whole question about Orwell and pubs is very interesting," he said. "It was a symbol of working class life that he tended to sentimentalise."
What constitutes the perfect pub was the topic of Orwell's last essay for the Evening Standard, with previous articles covering other aspects of typical British life, such as how to make a good cup of tea. And, despite never existing, Moon Under Water left a sizeable legacy.
Seventy years on the essay's criteria for the perfect pub – which includes old-fashioned Victorian decorations, a snack counter, barmaids who know their customers and a garden – are still cited by ale aficionados looking for the ideal spot for a pint. And landlords running a new breed of pub say Orwell's rules are key to a revival in real ale drinking in the UK. Edited from bbc